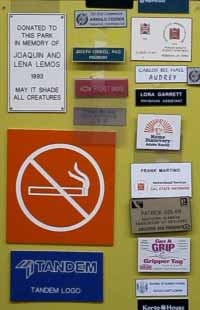 Plastic signs and name badges are available in many colors and sizes.They are usually engraved but can be printed, too if the quantity is large enough.
Name badges come with different kinds of fasteners, such as safety pins, clips, military tack pins or magnets.
Panel Signs
Our laser engraving/cutting machine enables us to make intricate panel signs for machines and Instruments.