Acme is an authorized dealer of RED KAP Industries, one of the nation's leading uniform manufacturers. If you need some special items such as clean room apparel, fire-resistant apparel, etc., please ask for a printed catalog.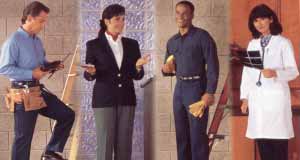 Our ability to print and embroider in-house enables us to provide one-stop service for all your uniform needs. However, we do not sell uniforms one by one. We carry only samples at our store. Each order will come from a Red Kap warehouse. This way, we offer wholesale-level prices to our customers.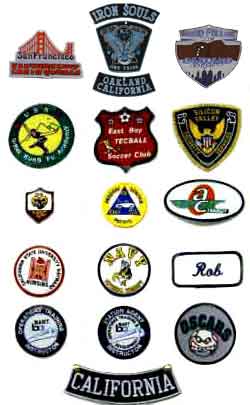 We make all kinds of custom patches, regardless of quantity. When the quantity is 50 or more, we usually send out to our contracted manufacturer in China for unbeatable prices.
We have supplied patches to AC TRANSIT and MTC in large quantities by successfully bidding year after year. Another line we have specialized in is motorcycle club patches. Iron Souls, Henchmen, Good Fellas and several other clubs are our loyal customers.
The patch price is generally determined by the quantity, size and the percentage of embroidered area.For price quote, please fax or e-mail your design with quantity and size. The turn-around is about one to two weeks in-house and 4 weeks overseas.